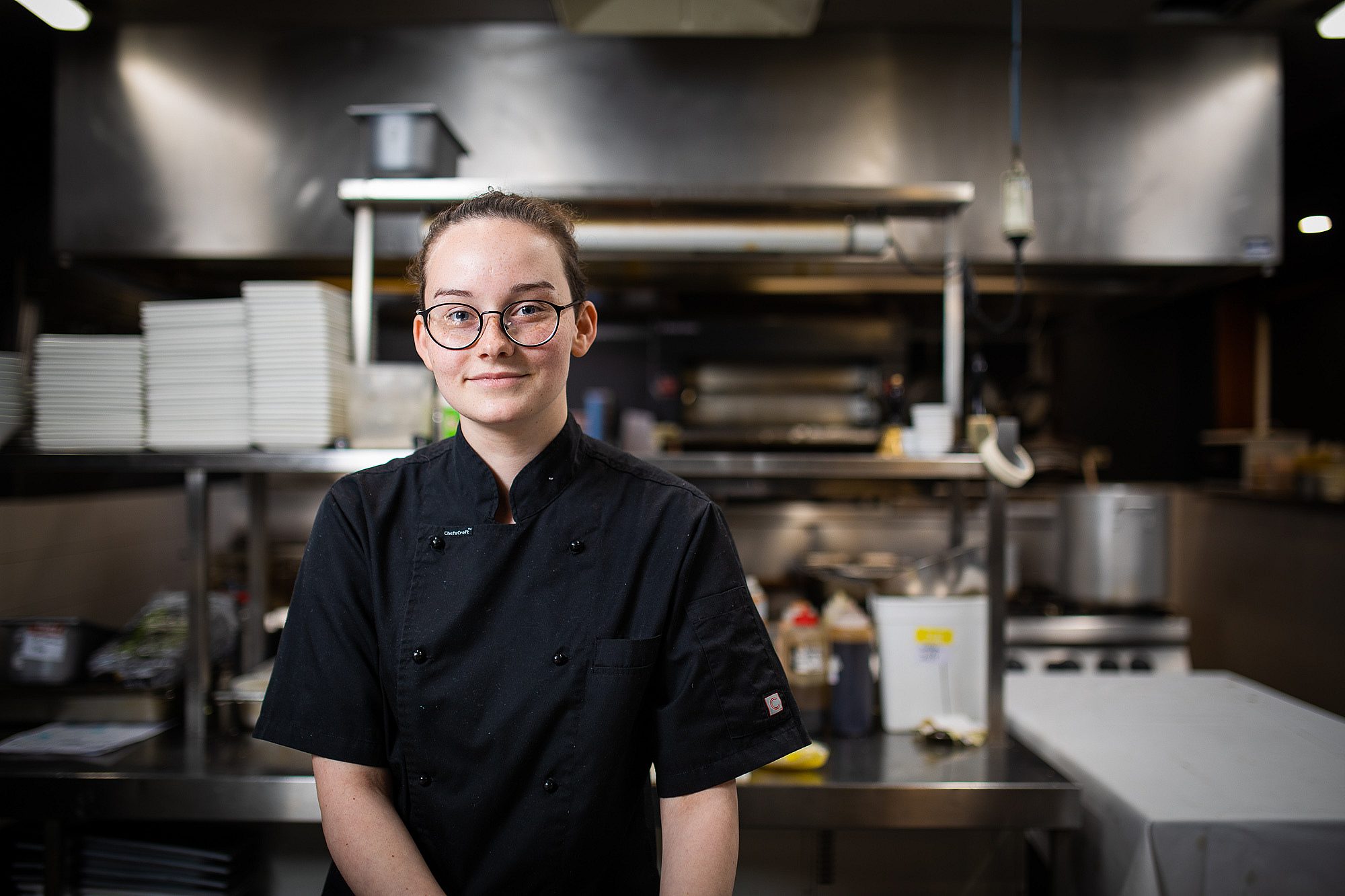 A career in food and hospitality
South Australia has a reputation for delivering the best food and drink experiences in the country, driven by the world-class wines produced here. Not only is that fantastic for those of us who live here but it's putting Adelaide and South Australia up in lights for interstate and international visitors.
Research tells us that good food and wine, as well as respected wine regions, are among the top factors driving decisions about destinations to visit, for both interstate and international visitors.
So, if playing host and serving up these incredible experiences would make you proud, there's growing opportunities to be part of the action! Food and hospitality workers are employed in cafes, restaurants, wineries, casinos, entertainment venues, clubs, pubs, bars and 1-5 star hotels in Adelaide (including at the Sky City Casino and at Adelaide Oval) and in stunning regional areas.
There's work for chefs, cooks and waiting staff and well as venue managers who coordinate the day-to-day running of these prize venues, ensuring customers rave about their experience and tell the world how good it was!
Examples of jobs available in the food and hospitality industry include:
Cellar Door Manager
Waiter / Food and Beverage Attendant
Bar-tender
Chef
Cook
Hotel / Motel Manager
Guest Services Manager
VET, Apprenticeships and Traineeships
Learn more about VET pathways including apprenticeships and traineeships, and how you can get started.
Explore courses
See the types of training courses that will get you qualified in disability care. Some of these can be completed as apprenticeships or traineeships.
Jobs available right now
Your search starts right here! You can explore current opportunities available in South Australia's food and hospitality industry, thanks to Seek. If you have transferrable skills you might already have the skills the industry needs.